It's the holiday season and this week I stopped by my local Walmart to pick up a few things. As I walked in I noticed a Salvation Army volunteer standing in front of the store ringing a bell. He encouraged people to drop money into a red bucket. And it made me wonder… how many promotional products distributors are engaged in the equivalent of marketing with a bell and a bucket?
Podcast: Play in new window | Download
Most businesses have a charitable side. And most charities have a business side — at least if they want to remain in business. But there's a big difference between business and charity. And I believe it's important to understand and keep that distinction.
You see a bell ringer in front of Walmart soliciting contributions. Maybe you make a purchase in a store and the cashier asks if you'd like to contribute an extra dollar or two to a particular charity. You walk down the street and a homeless person approaches you asking for some cash. Each of these experiences gives us an opportunity to be charitable. But the approach can make even some of the most charitable people feel really uncomfortable.
Most of us like helping people.
We like feeling charitable. But we also might like to choose the people and organizations we want to help — without any prompting, expectations or guilt.
We need to feel good about the fact that we're giving. We have to want to do it. Otherwise, we're likely to feel resentful.
Many charities are in the business of asking people for contributions that might not provide a direct benefit to the person contributing the money. In other words, the contributor gives, the charity gets. Then it presumably passes on the money or services to a party more in need.
But business is different. Business exchanges value for money. When we give money to a business, we expect to get something in return — and not just something of equal value. We expect to get something that is more valuable to us than the money we're paying. Otherwise, we won't make the purchase. In reality, we expect to make out on the deal whenever we buy something.
Marketing and sales mean creating value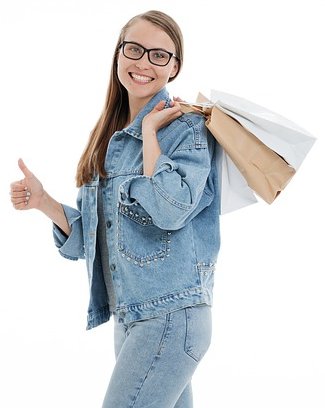 The only reason we buy a new home or car or laptop or mobile phone or anything is that we'd rather have the item we're buying than the money it costs to buy it. In business, we must create value for the buyer. We have to create more in use-value than the person is paying in cash value. If not, they won't make the purchase.
Understand this distinction. It's critical.
Have you ever been approached by a salesperson who seemed desperate to make the sale? They try to close the deal at all costs. They try pushing, prodding, cajoling, using guilt. It can be very uncomfortable.
I remember running into a situation like that more than 30 years ago, shopping for my wife's engagement ring on jeweler's row in Philadelphia. The experience was so uncomfortable, I still remember it clearly to this day.
"Desperation is not an aphrodisiac, in love or in business."
So you need to make sure that nothing you do comes across as desperate or clingy or needy.
Ask yourself, is there anything I currently do — any behavior I engage in — that might make me appear desperate to make a sale?
Do I say anything — with my words, facial gestures or body language — that makes me look like a beggar instead of a professional?
Does any aspect of my marketing or sales approach conjure up images of a guy with a bell and a bucket?
Or, is it obvious to the buyer that my primary focus is fixed on creating exceptional value for him or her? Not just making a sale for myself.
Our best results in sales and business always come when we create exceptional value for loyal clients. Focus on that and the rest will take care of itself.
Are you ready to stop begging and make more sales?
If so, check out the five primary ways we help promotional product distributors grow: